Gone are those days when you have to take a note on a piece of paper and fear losing it. 
Since note-taking apps are digital they can do a lot more than physical ones. 
So I have compiled some of the
10 Best Note Taking App For Students

1.) Google Keep

It is the most popular and most widely used best note taking app for students. It is super fast and easy to use. 

It can be easily accessed with Google Assistant. 

It's speech to text feature is most efficient and can transcribe what you save easily even offline.

It also supports color notes to easily distinguish notes from each other.

Pros:

* Supports location and time-based reminders. 
 You will receive a notification whenever you arrive at a certain location or at a specified time or date. 

* Automatic saving so that no changes get lost. 

* Supports preview image for links that are copied in the notes. 

* Supports drawing or writing notes with hand or stylus. 

* Cross-platform 
Works across other devices such as iOS, Windows and Mac. 

* Can upload images also. 
Different Android App Permissions Explained and What Do They Mean

Cons:

* It supports single-level lists only that means you can't create a hierarchy type of list. 

* Doesn't support text formatting such as bold, italic, etc. 

* No integrated social media sharing such as to Facebook, Twitter, Instagram, etc. 

* You are required to have a google account.

* NO feature to search within the notes or reminders. 
2.) Evernote

Surely it is one of the most popular and well-known note-taking app across all platforms.

Only supports green, light and dark theme.
It is available across iOS, macOS, Web, and Windows.

With a business account, you can chat real-time and collaborate with your colleagues. 

With a premium account, you can search for a word in documents, pdf and even images too. 

Pros:

* Powerful note formatting features such as a checklist, reminder alerts, audio files, etc.
* Include snippets from the web or a complete webpage on it.
* With OCR functionality you can convert an image into text.
* Easily sync between web and android device.

Cons:

* In past their databases where hacked and passwords were revealed so it has a bit of security issue. 

* Free version is limited to only 2 devices. 

* Constantly directs to upgrade the account.
Download

3.) Simplenote

As the name suggests it is a very simple and one of the best note taking app for students.

It takes a minimalist approach and has no fancy tools to confuse you. 

Most importantly it supports search functionality through which you can search anything you want instantly with proper search predictions. 

Supports themes such as light and dark. 

It also has a pin lock feature to keep the app safe.

Pros:

* Can export notes in the form of a file. 

* Notes can be shared with others. 

* Saves the previous version of the note after every time you edit any note.

* Since it doesn't have as many features as other apps it is fast to use.   
12 Actionable Tips To Reduce Mobile Data Usage on Android

Cons:
* Doesn't support media files or attachments. 

*  You can't set reminders.

* Search function doesn't search for tags when we try to search tag/s. 

* No notification when any changes are made on a shared note.
Download

4.) Microsoft OneNote

When it comes to productivity apps Microsoft stands out and OneNote is no exception to one of the best note taking app for students.

It has a powerful search engine mechanism which can scan through a single note or across all notes.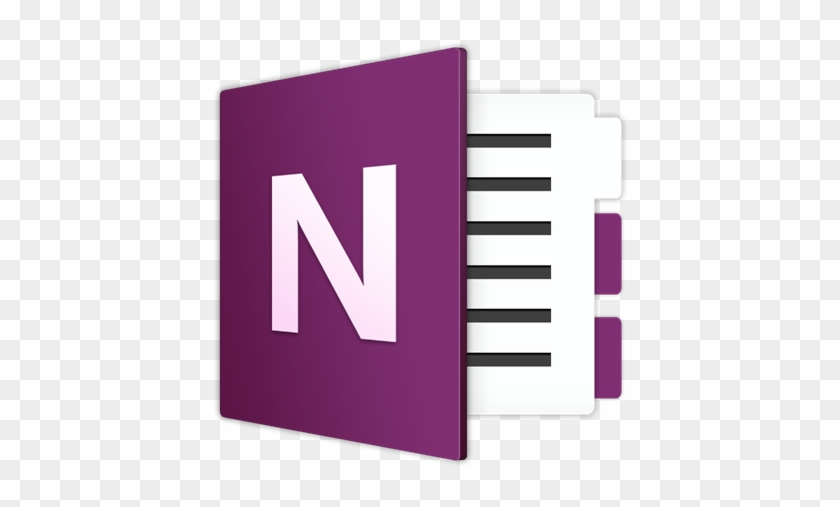 You can write, draw using a stylus and even scan documents with it. 

It also supports stylus and other digitizer pens to easily draw and take notes. 

Pros: 

* Can integrate with other Microsoft devices like Outlook, Office, and Onedrive.

* You can easily encrypt folders or individual documents. 

* Easily share with other people using links or using an email service. 

* Also available on Windows, Mac, iOS etc. 

* Large variety of themes available. 

* Supports hierarchical organization which further allow additional groupings which can be expanded or collapsed in list form. 

Cons: 

* Due to a lot of features user might get confused.  

* Requires a Microsoft email to create an account

* Sync option isn't stable as users have reported errors in while syncing. 
5.) Turtl

It is surely a not so popular app in this list. 

The most keynote feature is its security. 

After you sign in it takes that password and creates a cryptographic key.

It then uses this key for storing data. 

Pros:

* It is an open source which means anyone can contribute to it.

* Supports multiple platforms such as Windows, MacOS, Linux, Chrome, Firefox. 

* Easily save any webpage to read later. 
8 Best Google Play Store Alternatives That Gets Work Done
Cons:

* Files shared from Linux devices can't be downloaded on the android device. 

* Doesn't autosave while you are writing any note. 
6.) Zoho

Another good and widely used offline note taking app is Zoho.

It has different card color for different tasks such as yellow for text, blue for the checklist, red for audio.

You can use as much storage space you need. 

The maximum upload size for a file is 50 MB. 
Also supports multi-platform such as iOS, MacOS, Windows, Chrome. 

Pros:

* It is completely ad-free. 

* Supports cloud sync so that you can access across various platforms. 

* Simple and clean UI. 

Cons:

* As of writing this article it doesn't support tag feature. 
Download

Best Handwriting Apps For Android

7.) Squid

It is a note-taking app that supports drawing and sketching for android tablets using a stylus.

Supports a variety of different pages such as white, lined, staff paper and gridded graph paper. 
Supports digital signatures so it becomes easy to sign on a document.

Pros:

* Supports HDMI and chromecast so that you can display it on a large screen. 

* Supports exporting notes into different file formats such.  

Cons:

* Supports only android and other Chromebooks.  
* Pressure sensitivity is too intense. 
* Print sometimes is not proper.
8.) FiiWrite

You can not only draw but color also in this app.

Files can be exported into individual pdf and other formats. 

Pros:

* Offers multiple data saving and export options. 

* It is a very light app. 
14+ Steps On How To Increase WiFi Speed On Laptop Using CMD

Cons:

* Doesn't work with a keyboard when tying added notes. 
Download

Bonus 

9.) Saferoom

As such it isn't any note taking app.

It rather works in conjunction with other services. 

As it adds another layer of security to those services. 

It only supports Evernote, OneNote and Office 365. 

It uses the zero-knowledge principle to encrypt data. 

Which means that the encryption password is known only to you. 

So there's no way to recover the encrypted data if you lose or forget the password.

Conclusion:

So these are some of the best note taking apps for students. 

These apps come in different features which might suit your need or might not. 

Almost all apps are free at least some offer free trial it is worth using each and everyone and then narrowing down to one particular.

Do comment down as to which you liked the most. 
Thank You!!!
Hi there. My name is Prathamesh Rathod and I am doing my MBA from JBIMS '23. You can follow me on Linkedin.