Many of us rely on our smartphones for almost all our media needs. Hence we are now using Bluetooth connection to play audio at home, in the car and the list goes on. But not all smartphones have good Bluetooth audio quality. So in this guide, we will learn how to improve Bluetooth audio quality in android phones.
Time needed: 5 minutes.
Follow these 6 steps to improve the Bluetooth audio quality by a significant amount:
Change the CODEC settings
In-built sound quality enhancer
Download an Equalizer app
Use a music app
Check your speakers
Check if your phone case is blocking the speaker
Keep reading to learn how to execute each method in detail.
How to change Bluetooth codec on your android phone?
Before following the steps it is important to understand what is a codec and how it works. Codecs are a program that compresses the analog audio and transmits it to the earphones via Bluetooth and then earphones decompress it back to the audio signal.
There are various Bluetooth codecs used by wireless earphones such as SBC, AAC, LDAC, etc. The most commonly used is the SBC (Sub Band Codec) which is a universal codec and all the Bluetooth audio devices support this.
The operating system of your android phone usually chooses the SBC codec by default, but in some cases, you can change it to a better codec such as AAC or LDAC. If you are using a Qualcomm chipset-powered smartphone with a headphone that supports the aptX or aptX HD codecs then the smartphone will automatically select the better codec.
What codec should I choose?
A lot of headphones support the AAC codec apart from the SBC but if your headphones have SBC in default mode then you should manually switch to AAC mode since AAC is a more advanced codec than SBC. For high-end headphones, switching to Qualcomm aptX or Sony LDAC will improve the sound quality by a fair amount.
To change Bluetooth codec settings in android phone go to:
Head to Settings and search for About.
Now scroll down to Build number and tap on it 7 times until you see a message You are a developer.
Now connect the earphones to your mobile phone and head back to the Settings page.
Now locate Developer options and search for Bluetooth Audio Codec option.
Now choose the codec option the earphones suggest.
Now restart the phones and enjoy the enhanced audio quality.
In-built sound quality enhancer
You can easily enhance the sound quality of your earphones just by selecting a few options in the settings. Not all android phones have this feature, these are available in a few of the phones such as Xiaomi, Samsung, Sony, etc.
For Xiaomi devices:
First, insert the earphone in your mobile phone then go to Settings.
Now scroll down to Additional settings and again scroll down to Headphones & audio effects.
Now you can enhance the audio quality by selecting the Mi Sound Enhancer option.
Inside the Equaliser option, you can select from various music styles such as Jazz, Rock, Pop, Classical, etc.
You can also select the type of earphones or headphones you are selecting to get the optimized sound.
For Samsung devices plug in the earphones and go to:
Settings and tap Sounds and vibration.
Now go to Sound quality and effects. You should have a series of options to enhance your audio experience.
What if you don't have an in-built audio quality enhancer? The next method will solve your problem.
Download an Equalizer app
Not all phones have an in-built sound quality enhancer feature this where equalizer apps come into play.
Remember that if your phone hardware is not working properly then there is no use of using an equalizer app.
Equalizer Pro – Volume Booster & Bass Booster
It has over 1 million downloads with 4.6 ratings and is the best sound enhancer app for android. Using it you can preset sound effects to Classical, Electronic, Pop, Rock, etc. customize presets, improve bass, etc.
Also Read: How to Reduce PDF File Size
Use a music app
You can replace the poor and outdated stock music app with the one that is more advanced and has a lot of features.
You can use Poweramp, PlayerPro, or jetAudio for this because with those apps you can do audio tweaks, set presets, boost bass and do a lot of other different things.
It has 4.4 ratings and over 50 million downloads. It has an equalizer/tone/stereo settings. It offers a 10-band EQ for tuning.
It has 4.6 ratings and over 10 mil downloads. It has 5 bands graphic equalizer with 15 default presets, stereo widening effect, reverb effects (large hall, medium hall, plate, etc.), bass boost effect, volume control.
jetAudio has 4.4 ratings and 10 million-plus downloads. It has a 20-bands graphic equalizer and pitch shifter.
Check your speakers
Nowadays a lot of mobile phones have dual speakers grills and most of the time only one of them is working. If your speaker is blocked then the sound quality will obviously be of low quality.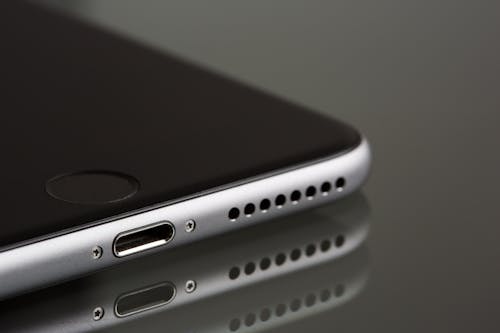 So play some songs and cover various holes until you know from exactly where the audio is coming from. Once you know where your speakers are (front-facing, bottom or back) then you can understand how to position the smartphone so that it will produce better sound.
Make sure you don't block the bottom part of your mobile phone (in case the speaker is bottom-mounted) while holding your smartphone.
Check if your phone case is blocking the speaker
Though phone cases protect your smartphone from any physical damages it will also sometimes affect the sound quality of your phone.
The vibrations coming from your phone will be absorbed by the plastic or rubber and manufacturers don't think about this when making the phone cases (since rubber and plastic can protect your phone better than other materials).
So before buying any phone case next time make sure the phone case doesn't block the audio jack, microphone or speaker.
Conclusion:
I hope I answered all your questions regarding how to improve Bluetooth audio quality in android. If you have any doubts or know any method then do comment down below.
Thank You!!!
Hi there. My name is Saish K and I am the owner of this blog.